KBJS Staff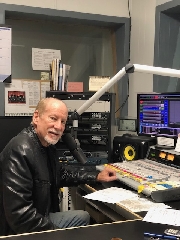 Randy Featherston, KBJS Station Manager and Morning Host.
Randy Featherston is the station manager and "morning guy" since 1993. As a young man Randy was asked "What is your life purpose?" and "What makes life worth living?"
Randy says, "It took many years for it all to make sense. I grew up in a wonderful Christian Home with lots of love, but from the age of 5 to about 12 all I wanted to do was watch cartoons, eat candy and play. At age 6 I asked Jesus into my heart, and at 12 I was baptized. My mom and dad had me, my two brothers, and my sister memorizing a LOT of scriptures during those years from age 9 - 16. But, ages 17-27 I was outwardly 'okay', but living a life of quiet desperation inside.
"The darkness and depression caused me to search for REAL answers to life. Those three basic emotions of hostility, anxiety and guilt were making a HAG out of me, but God had me on the 'back side of the desert' as a single man so that He could show me the answers from His Word.
"I think Satan's greatest tool is DISTRACTION - anything to keep us from His Word!
"Read Isaiah 26:3, John 17:3, and Psalm 16:11. As I memorized these verses and hundreds more, I began to realize that Jesus was not just a part of my life but the CENTER of my life. Out of many experiences walking with Him, I saw three basic answers to any struggle I might go through: Surrender, Be Thankful, and Obey.
"I am so grateful that God has now blessed me with a life worth living. It is my highest joy to share with anyone God brings across my path, or with you listening on the radio, the LIFE that is only found through the Lord Jesus Christ and His Word!"
Randy Featherston can be reached at randy@kbjs.org.
---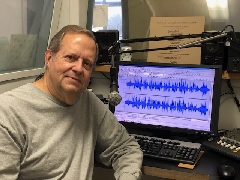 John Paul Little, KBJS Operations Director, Afternoon Host, and Host of "Timeless Words and Music"
John Paul Little grew up at the old "Little family home place" near Henderson, Texas, where he and his wife Karen still live. His ancestors were some of the earliest settlers of Texas, having migrated to the state by covered wagon in the early 1800's. Both of his great grandfathers fought in the Civil War and an earlier great, great, great, et al grandfather, Captain Daniel Little, Jr. Esq., was one of the founding fathers of Salisbury, N.C.
In the early 1970's John Paul began his radio career in the commercial radio industry. Feeling a call into Christian radio ministry, he began doing part time Christian radio work in the late 1970's before moving into full time Christian radio ministry in 1983. John Paul has worked in both local and national Christian radio stations and networks headquartered in Dallas and in East Texas. He is also an ordained, seminary trained Baptist minister. He and his wife Karen have four adult children and eight grandchildren.
John Paul also announces and is the host of of "Timeless Words and Music" - a program that focuses on Scripture readings and time-honored songs of the faith. "Timeless Words and Music" airs from 11 to midnight Saturdays and each Sunday evening.
John Paul Little can be reached at johnpaul@kbjs.org.
---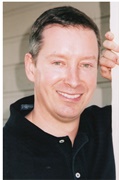 Dr. Roy Morgan, host of "Health Essentials"
Dr. Roy Morgan is the host of the very popular "Health Essentials" program, airs LIVE every Saturday morning at 7 AM and is replayed on Sundays at 2 PM.
This live call-in show covers a variety of medical topics. Tune in for practical advice from the Doc!






---

Wendy Emprimo, Office Manager/Administrative Assistant
Wendy has lived in Jacksonville for about 28 years. She attended Jacksonville College, where she accepted the Lord as Savior during her freshman year. She graduated with an Associate of Science in 1993. She currently serves on the Alumni Committee, and also serves as Secretary of the Anderson/Orr/Small Alumni Chapter.
Wendy is a veteran homeschooler, having taught her oldest nephew for 16 years. She is a leader in the Singles class at Central Baptist Church in Jacksonville, and also leads the weekly Bible Study.
Wendy is a distributor with Young Living Essential Oils, and is very active with that. (You can visit her website at https://thedarlingoiler.com/ for more information.)
She loves painting, baking, crafting, listening to Southern Gospel music, and spending time with friends and family.
Wendy loves the Lord and enjoys her work at KBJS, where her duties include: answering the phone, doing the daily deposits, handling most correspondence, loading several of the spots and programs, updating the Facebook page, writing the monthly newsletter, and helping to write and prepare the mass mail-out letters. She also dusts, vacuums, cleans the station bathroom and waters the plants (when she remembers).